Nihiki no Tora is the dojo of Michele Albiani
Albiani Michele Sensei started his path by practicing shotokan karate at the end of the 80s and reaching 3rd Dan grade. In 2010 he met the researcher and okinawan karate teacher Bruno Ballardini, became his student and cooperated in the foundation of Zentokukai Italia, the italian detatchment of Zentokukai association headed by Timothy Rodgers, Jim Pizii, and Angel Lemus.
Nowadays Albiani is also student under Angel Lemus, and by practicing Kojo Ryu, he's the Italian and European representative of Koshinkan Association for the preservation of this legendary style.
Albiani Sensei also trains in Oyakata Kobujitsu and he is the Italian representative of the Zensekai Karate Kobujitsu Renmei.
In NIHIKI NO TORA DOJO Karate and Kobujitsu practice is not meant as a tool to aim for competition or prizes, but as a method to daily improve, learn, and enhance self-defense, while staying healthy; useful and suitable for anyone.
Oyakata Kobujitsu focuses upon:
Instructor/Owner – Shihan Michele Albiani
Shihan Michele Albiani started his martial arts journey in 1980s.
Dojo / Class Information
Classes are very personalized with a large amount of individual attention and customized instruction.
Lessons take place all days of the week (7:00 TO 9:00 PM).
During those sessions we practice Kata, Kyusho, Tuite, Hojo Undo, Kobujitsu , Kata Bunkai applications in a real contest and applied techniques of Kobujitsu as seen during the lesson.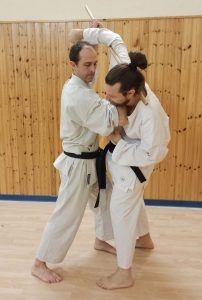 Kobujitsu (weapons)

Michele is an avid practitioner of the ancient weapons of Okinawa.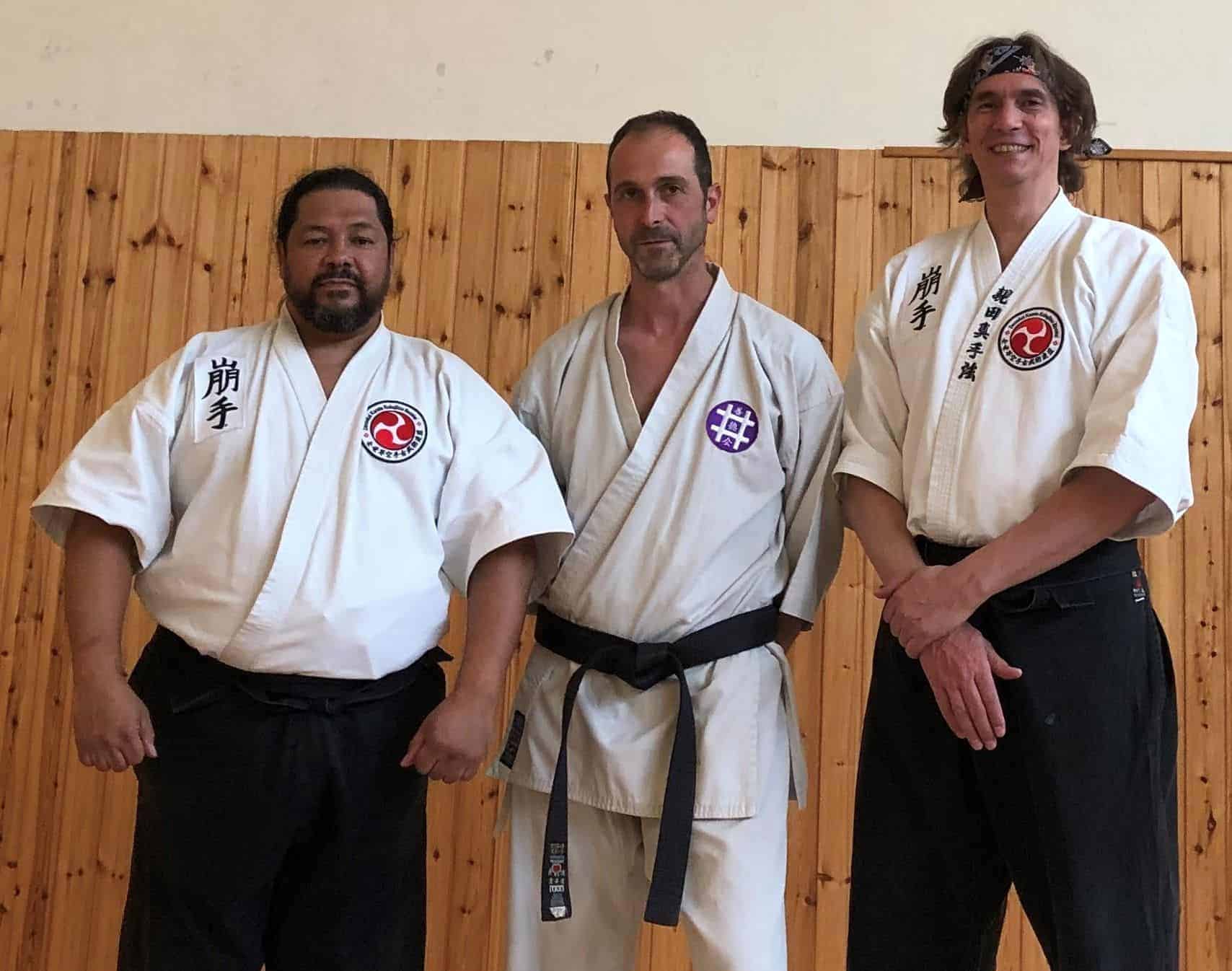 Nihiki no Tora
Michele Albiani